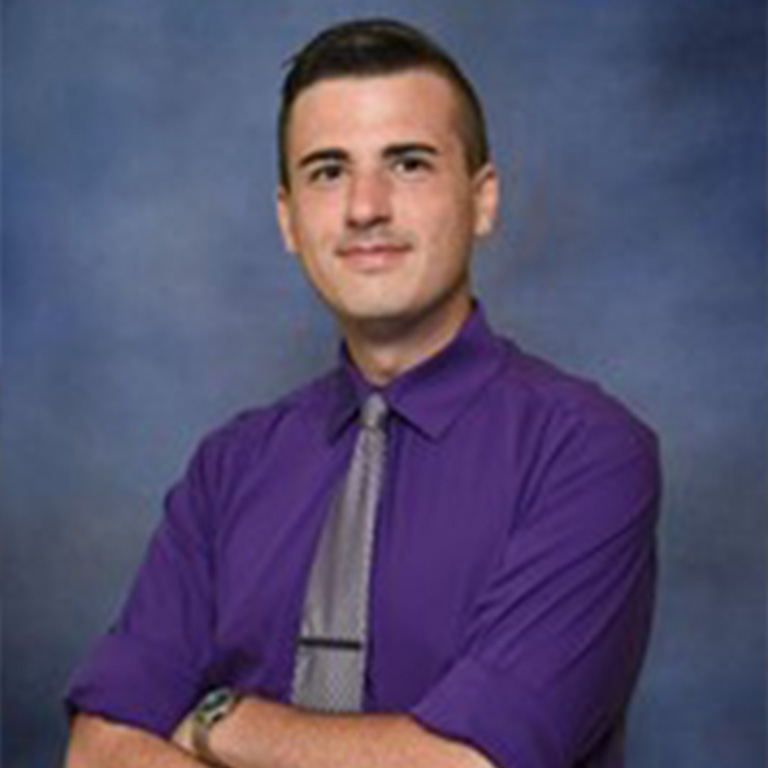 Max Monegan
Graduate Student, 2019 Cohort
Education
M.A., History, Kent State University, 2019
M.A.T., Social Studies Education, Kent State University, 2011
B.A., History, Kent State University, 2008
About Max Monegan
My research focuses on the history of gender and sexuality in the United States during the twentieth and twenty-first centuries. In particular I am interested in the changing social constructions of gender and sexuality - over and across time, and across rural and urban terrains. My master's thesis, A Different Kind of Community: Queerness and Urban Ambiguity in Northeast Ohio, 1945-1980, focused on the development of the LGBTQ+ community in and around Akron, Ohio. The focus of my interviews were the memories of community members about the emergance of the local queer community, and the changing  language of identity that has occured over time. In my future research I hope to continue to examine the differing perceptions of gender and sexuality between urban and rural populations. Additionally, I am deeply interested in issues of access, equity, and representation of and for queer youth in education. 
I am returning to academia after teaching high school history for seven years. I helped found Bio-med Science Academy STEM School in Northeast Ohio in 2012. While there, I helped to create a climate of acceptance and foster an amazing community of queer youth who have been an inspiration to my research, and my life.  In my personal life I serve on GLSEN's national educator advisory council, and enjoy doing science in the kitchen.
Selected Awards + Honors
"Honor Roll" GLSEN Teacher of the Year Award (2018)
Publications + Presentations
"The Man Who Counted: a collection of integrated adventures," In Teaching Mathematics and its Applications,  Volume: 34 , Issue: 2, 2015. P102-114.
Teaching Outside of the Silo: Bridging Content & Integrating Knowledge.
Accepted for the 2017 NCSS Annual Conference, San Francisco, CA, November 2017.

The Collection of Integrated STEM Adventures.

2014 Ohio Educational Technology Conference, Columbus, OH, January 2014.

Increasing Motivation with Social Media and Historical Empathy.


2014 NCSS Annual Conference, Boston, MA, November 2014.

The Man Who Counted: A Collection of Integrated Adventures.

2013 NWO Symposium (Center for Excellence), Bowling Green, OH, November 2013. 

Classroom Diversity: Confronting issues of Race, Gender and Sexuality.

2011 Future Educators of America Conference, Kent, OH, March 2011.