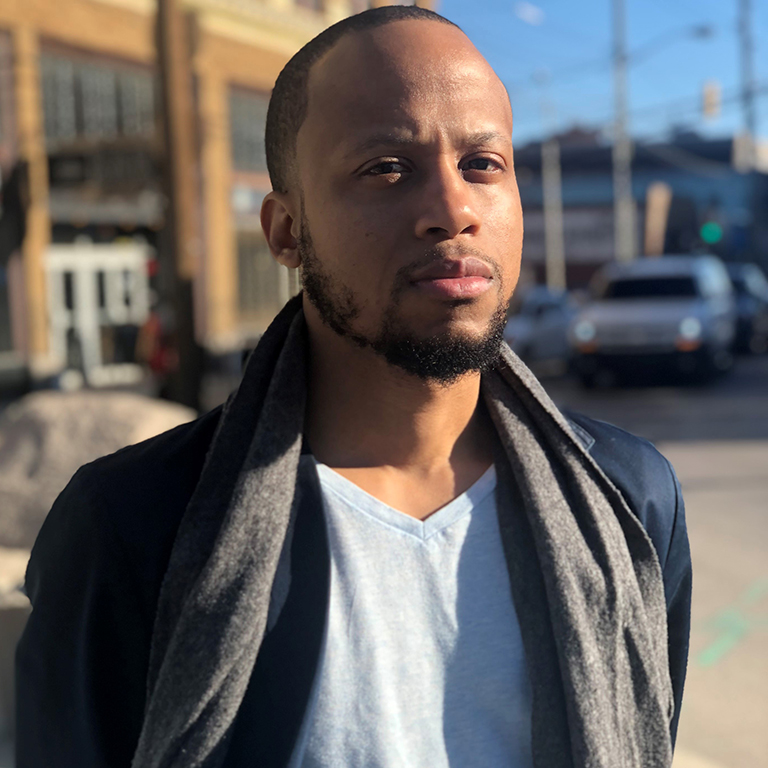 Gabriel Peoples
Assistant Professor, Gender Studies
Education
Ph.D., University of Maryland, 2016
M.A., Cornell University, 2008
B.A., University of Michigan, 2006
About Gabriel Peoples
Gabriel Peoples is an Assistant Professor whose research is located at the nexus of Performance, Gender, and Africana Studies. Currently, he is completing a manuscript, Goin' Viral: Uncontrollable Black Performance, that examines the rewards and risks of "viral performance"--rapidly repeated visual and sonic engagements with Blackness in popular culture and everyday life, which are packaged as images, films, and viral videos for mass consumption. In Goin' Viral he argues that while this Black virality supports commonsense ideologies about Black bodies, it also creates paths of alterity where Blackness is challenged and its histories renegotiated..
Selected Publications
Peoples, Gabriel A. "The Forgotten Kelly Dodson: Viral Performance and the Interplay of Excess and Erasure." Women & Performance: A Journal of Feminist Theory 30, no. 2 (February 22, 2021): 170–194. https://doi.org/10.1080/0740770X.2020.1869412.
Peoples, Gabriel A. "Play (Loudly): The Racialized Erotics of Sound in Spike Lee's Do the Right Thing" Frontiers: A Journal of Women Studies, Black Performance, 42, no. 1 (May 5, 2021): 109-140. https://doi.org/10.1353/fro.2021.0008
Broomfield, Mark and Gabriel A. Peoples. "Anthem." Digital Video. https://www.markbroomfield.org/anthem, 2018. Sonic collaboration with Dr. Mark Broomfield curated, DJ'd, and mixed in Traktor for a choreographed tribute to the fallen and survivors of the 2016 Pulse Nightclub shootings in Orlando, Florida. Performed for the SUNY Geneseo Dance Studies Program's 50th-year celebration.