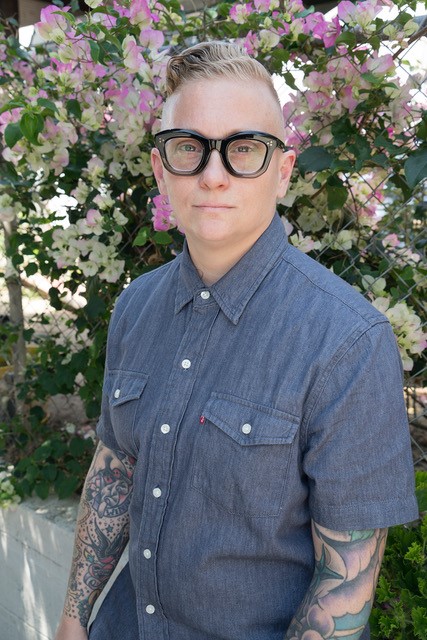 MeredithLee
Assistant Professor, Gender Studies
Education
PhD, University of California, Irvine, 2018
MA, The Ohio State University, 2012
BA, Mount Holyoke College, 2006
About Meredith Lee
Lee's research analyzes the formation of the wrong body narrative (a man trapped in a woman's body and vice versa) within sexological and psychiatric discourse. Drawing from sexological literature, anti-abolitionist texts, theology, transgender studies, and black studies, their work attempts to address the role (anti)blackness played in the creation of the wrong body narrative and thus in our contemporary understanding of transsexuality and transgender identity.
Publications
Refereed Journal Articles
Forthcoming "Permanent Gestures: Primitive Whiteness in the (Queer) Tattoo Shop," The Drama Review.
2017 "Generating Blackness: Unsettling the American Grammar of Trans Politics," The Journal of Black Sexuality and Relationships.
Book Reviews
2019  Review of Race and Sexuality by Salvador Vidal-Ortiz, Brandon Andrew Robinson, and Cristina Khan, National Political Science Review 20.2.
Other Publications
2015  "Conjuring Ain't I a Woman: an interview with bell hooks" in Trans-Scripts V as the introduction to the special issue.